An Alexa-A-Day Every Weekday in May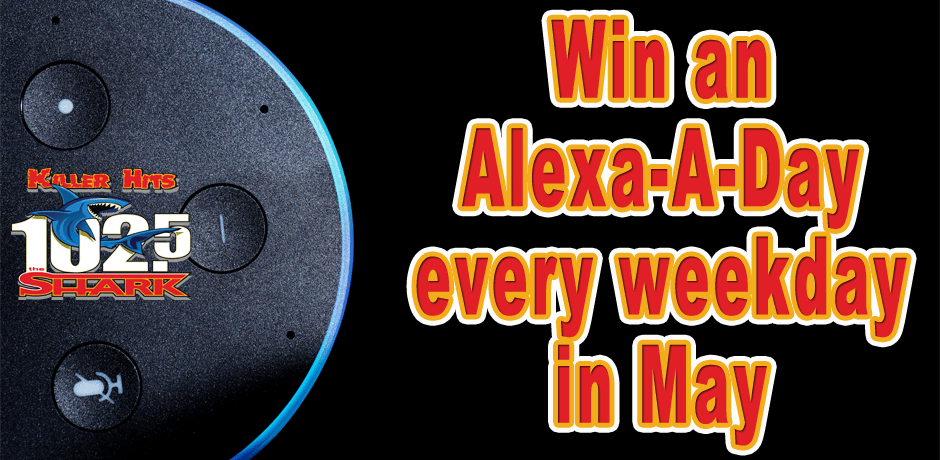 Your chance to qualify to win an Alexa a Day in May happens every weekday on The Shark.
Listen every hour between 7am-4pm for us to give you various Key Words and text that  Key Word to
252- 441-1025 and you qualify.   That gives you up tp 10 times a day to qualify!
__________________________________
-Contest runs 5/3/21-5/31-21
-One (1) qualifier from all entries to East Carolina Radio stations randomly chosen each weekday
-Winner announced each day and will be contacted via telephone and/or email
Click HERE for General Contest Rules