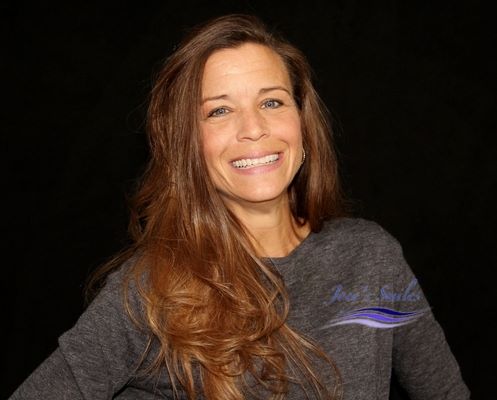 Weekdays 6:00am-10:00am
cindy@ecri.net
Cindy Maguire has been a part-time resident of the OBX for many years and finally called it home in 2021!
She has always loved the beauty and peacefulness of North Carolina and finally had the opportunity to "live her dream" so here she is!
She is the mother of  two beautiful adult daughters (Natalie and Jackie) and the best Golden Retriever "dog-ter" (Zuzu) a human could ask for!  She is also lucky enough to be spending her life with her "Mr. Right" aka Mr. D.
When you aren't hearing her on 102.5 The Shark, she is probably relaxing on the beach, checking her crab pots, watching football or Nascar,  taking Zuzu for a walk, or cooking enough food for 10 people even though it is only her and Mr.D…lol