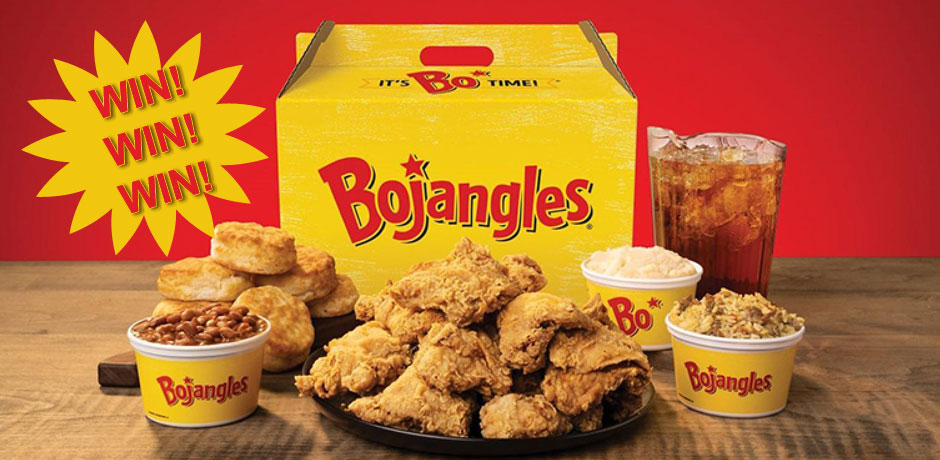 It's BO Time!!!!
Every weekday morning around 8:20 Bill & Cindy give you "This Day in Music."
They will also give you a key word that will relate to something they talked about.
Once they do, text it to us at 252-441-1025 and you will qualify to
win a 2-piece chicken dinner given away daily from Bojangles!
Also, every weekday Ray Turner presents " Winner Winner Bojangles 4 Dinner."
Listen for a key word between 3pm-4pm to text to qualify to win a $25 Gift Card to Bojangles.
Winner chosen each Friday.